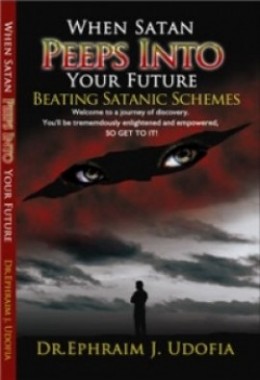 The Bible is the Holy book to every true Christian. The primary guide to the Christian life, as the scripture says, "Thy word is a lamp unto my feet, and a light unto my path" (Psalms 119:105, KJV). You cannot live a victorious relevant Christian life without getting to know the contents of this world, number one best-selling book. The best way I know and highly recommend is to set a definite time aside to read and study your bible.
Over the years I've watched many professing Christians who don't even have a bible. They come to the church to use the bibles designated for visitors or rely on the modern technology, which has allowed us to project the scriptures on the screens. They may not necessarily have any bad intent but let me be the "scapegoat" and say that every born again Christian should have their own bible. It's the first one of the Christian books to have and with your name visibly embossed or endorsed upon it. You can find Bibles in traditional Christian bookstores, online Christian and even non-Christian bookstores, major online retail outlets and major clubs, super retail stores etc.
Many years ago, I was a nominal Christian, didn't own a bible, didn't seem to bother and wasn't told from my spiritual leaders that I needed it. Around the early part of the seventies, I became a born again; spirit filled Christian and fell in love with my Bible. The change have been dramatic, it has molded and shaped my destiny and had become my best companion. This powerful Christian book is believed and accepted in the christian community as the inspired word of God. As I recall, there's almost nothing in this life, that this inspired Christian book doesn't address.
If you want answer to life's problems, look no further, secure a copy of the Bible and begin to read it prayerfully as you know how. Read it with open heart and the God of the Bible will shine the light upon the pages of his word and the table of your heart. Supplement your bible reading with wholesome Christian books written by Christian authors. There are so many lives changing Christian books around that will enhance your life. Here are seven guides to your Christian book reading:
1. Develop a desire for the Bible and other Christian books
2. Purchase for yourself these worthy books, when you put your money out, there's more probability that you'll read them.
3. Set up as a matter of routine a time for reading and studying
4. Start your reading sessions with a short prayer. This opens the door for divine revelation, understanding, gathering of knowledge and wisdom.
5. Ask your spiritual leaders and friends for recommended best Christian books to read
6. Be disciplined and consistent in your reading schedule
7. Read, read, study, read and study
There's no space here to share with you how much my life has been impacted first, by my love for the Bible, second by reading faith building and inspiring life Christian books. I've read over one thousand Christian books and counting. A Christian who reads regularly is an informed and dynamic individual.
I invite you seeking more information and guide utilize the material provided here at the site for your enrichment.
Tweet