To live the overcoming life is the reason that Jesus went to Calvary and paid for the price of our sins. He was buried and rose again for our justification. The same power that raise him from the grave is ours today through the in-filling of the Holy Ghost. The provision for a victorious living is being made available to whosoever will through faith in the Lord Jesus Christ. It is true, Jesus was made to bear the sins of humanity so that through this divine act of substitution, we can be made righteous. You don't have to live in defeat any longer; the overcoming life of Jesus is yours by faith through the finished work at Calvary and the grave.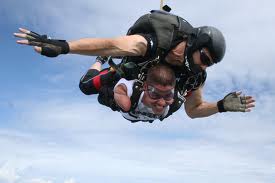 I don't know any sane and mindful person who loves to live in defeat, grant it, if others can do it for us, we will love to enjoy an undisturbed victorious lifestyle. The problem lies on the fact that we're the ones to act positively in order to live the overcoming life. The Lord Jesus conquered all for us and in him, if we believe, we're overcomers. Accept this position in faith and begin to act as an overcomer by the grace of God.
The overcoming life involves:
1. The power of domination over spiritual forces through the authority in Jesus name.
The Bible says, "Wherefore God also hath highly exalted him, and given him a name which is over every name: That at the name of Jesus every knee would bow, of things in heaven, and things in earth, and things under the earth" (Philippians 2:9-10, KJV). We have dominion over Satan and his demonic host by the power and authority in Christ. This right has been given to every believer and is also effective by application in faith.
2. The gift of the Holy Ghost with evidence of speaking in other tongues.
Jesus promised us the overcoming power after we've received the baptism of the Holy Ghost and then we'll go on to be powerful witnesses of his resurrection. Denominations may argue about this experience yet modern statistic says that over six hundred million people have been filled and speak in other tongues, as the spirit gives utterance. This is God's promise to you; don't be robbed by dead denominational traditions and dogmas.
3. Reminding Satan that he must be subjected to you in Jesus Name.
We read, "Behold I give unto you power to tread on serpents and scorpions and over all the power of the enemy: and nothing shall by any means hurt you" (Luke 10:19, KJV). This promise is true today as it was in the Apostles era. Take this to heart, act upon it by faith in Jesus Name and watch miracles unfold.
4. Walking and Living a faith life through God's word.
Nobody loses by practicing the word of God. There is life in the word; the word is spirit, quick and full of power that will bring the overcoming life into fruition.
The overcomer should have the following attitudes:
(a) Bold in the Lord
(b) Dwell on possibilities not on all the negatives around them
(c) Don't back down or give up in their faith
(d) Constantly on the offensive rather than retreat and
(e) Don't convert obstacles into defeat
The overcoming life is a reality in Jesus Christ and without partiality. Overcomers aren't framed by their circumstances but prevail through them. Jesus overcame for us that we may live and enjoy the overcoming life in and thorough him. Overcoming challenges in life is now possible to whosoever can believe. One of the powerful ways to overcome problems in life is taking God by his word in faith.
Article Source: http://EzineArticles.com/7114879
powerful secrets of overcoming Satanic force. One of the best books I find in spiritual warfare. highly recommended for those who engage prayer ministry and evangelism
Tweet