Success always lives clues if you search carefully for it. One such clue is to stand your ground in your life's goals, beliefs or pursuits. If God means everything he says and stands ready to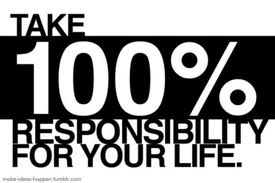 perform his promises to us, as believers in Jesus Christ, why don't we maintain a firm stand until those needs are met? Much of it I suppose has to do with the frailty of the human nature. Throughout the scriptures, it's very clear that God never fail to execute his promise which he had made, that notwithstanding, we find it hard still to trust him. There are certain elements that will lend support to unflinching attitude towards divine provisions.
As I look closely to the unending needs of humanity and weigh them with God's provision, it's amazing that all human needs cannot even put a dent in his abundant resources. The Bible even says, that "According as his divine power hath given unto us all things that pertain unto life and godliness through the knowledge of him that hath called us to glory and virtue" (2 Peter 1:3, KJV).
1. Revealed knowledge of who Jesus is.
This is the question the Lord Jesus put to his chosen disciples. "He saith unto them, but whom say ye that I am? (Matthew 16:15, KJV). The answer to this can only come by revelation and once you've the answer, you can stand your ground at the face of life's challenges. Thousands are lost in religion and don't know nor have relation with Jesus Christ.
2. Believing and having faith in God's word.
The faith that you exercise on God's words is what moves him to action. Many people confess that they believe God but have no corresponding action to back up their statement. You cannot stand your ground if you're unsettled in your faith. It's written "But let him ask in faith, nothing wavering for he that wavereth is like a wave of the sea driven with the wind and tossed. For let not that man think he shall receive any thing of the Lord" (James 1:6-7, KJV). It's clear here that much is lost if you don't stand your ground and trust the Lord.
3. Declaration
Oftentimes there's the fear of not speaking out what we believe and that which is our portion in Jesus Christ. When you know whom you are in him, you can stand your ground and declare in faith your right of inheritance.
One thing is sure; the Lord has called us to bear his reputation and goodness to humanity. He isn't glorified when you're not occupying the reign of power entrusted to you; power to heal the sick, the power to wage war against spiritual forces and rescue the perishing from sin for his glory.
Your expectation should be based absolutely on what God says, not on your feelings, understanding neither on thinking. The ground of your defense is the word of God. The authority of your claim is the word of God. The right of expectation is his promises. There is no need to fear, dismayed or be discouraged, Jesus is a very present help in all your troubles.
If you stand your ground by faith, the Lord's goodness will become evidence in your daily life and pursuits. The Lord is bound by what he had promised; he cannot break his covenant nor alter the words that has proceeded out of his mouth.
Tweet