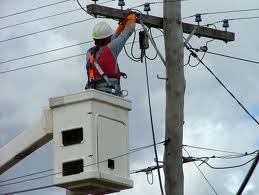 The idea of restoration arises because something has affected, damaged the original nature, condition and value of a thing or person. The power of restoration is demonstrated in God's transformation work in redeeming human persons to their former state of communion and fellowship with him. Restoration also affects something stolen or taken by force from the rightful owner. In this case Satan stole human heart away from pleasing God by offering a false sense of pleasure and wisdom.
The Greek interpretation and application of restoration comes in three different aspects:
• Apodidomi – this means to give back, which comes from the willing act on the part of the offender. See Luke 19:8
• Apokathistemi – (a) restoration to the former condition of health. See Matthew 12: 13 (b) divine restoration of Israel including the renewal of the covenant broken by them. See Mark 9:12 and Acts 1:6. (c) Deals with the giving or bringing a person back into fellowship or relationship. See Hebrew 13:19
• Katatizo – This speaks of mending and furnishing completely. The power of restoration will rescue those who have lost their spiritual heritage and those overtaken in trespasses. See Galatians 6:1
For the power of restoration to be active in your life, you've to first desire to change and second be willing to cooperate with the process. If you've lost fellowship with the Lord for whatever reason, you can be restored back to your former estate.
Here are four applicable effects:
1. The Cankerworm Effect
This is an eating sore, that's spreading corruption and producing deadness. See 2 Timothy 2: 17. Errors in the church from those who pretend to give true spiritual food but produce spiritual gangrene (deadness). When the power of restoration is allowed its course you can be totally restored and become pleasing unto the Lord. The Bible is filled with people who were so out of touch with God, yet by his grace and mercy he restored them back to meaningful service for his glory.
2. The Palmerworm Effect
This affects the leaves of the fruit producing trees. By spiritual application, this is an attack by Satan on a believer who is a great soul winner to steal from them that which made their witness for Christ fruitful and powerful. The power of restoration can bring about a dynamic turn around by the working of the Holy Spirit in that person's life.
3. The Locust Effect
They come in a great number at once and feed on the young life. This represents the devil's attack on you at your weak state with overwhelming problems one after the other. The Lord will give you strength even in your weakest moment if you turn to him earnestly in prayer.
4. The Caterpillar Effect
A worm like larva of butterfly or moth that feeds in the inside of its victim, this is an attack by Satan on our emotions, outwardly we look good but inwardly we are eaten up by things, issues, wrongs and a host of others. The power of restoration has no limits, it gets to the very fabric of our being and rekindles the fire of service to the Lord and those around us.
Your lost must have taken years but because of the power of restoration that comes from Jesus Christ, the change can be experienced immediately. When we're restored to our rightful standing in the Lord, the blessing comes upon us as a mighty outpouring of his spirit.
The power of restoration is in effect and can be actualized by faith in the Lord Jesus and obedience to his word. In case you desire more life changing articles, see the link below.
The Power Of restoration: In My Mind Lord Chapter 10 Deals with restoration through daily focus...
Tweet