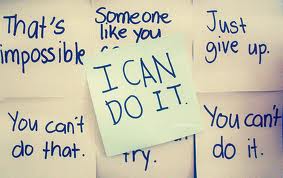 The confidence, the boldness and ability to prevail over a situation despite seeming difficulties can be looked at as courage. New illustrated Webster's dictionary describes it as, that quality of being fearless. The effect of courage can be seen in men and women of many critical fields of endeavors. I cannot even imagine how we can dismiss or minimize the importance of courage in our lives. The only possible way is, if you choose to live life without any purpose.
Even the Bible uses words such as, be very courageous, be of good courage to motivate us to action. I had built a business on a shoestring before and can tell you that without a good dose of courage, it would've been impossible. Does it matter? Oh yes, more than you would think. Courage is that driving emotion deep within that put us on the driver's seat of progress, there's no doubt about that.
If it's not courage then its discouragement, which one would you rather have? I can tell you, you'll do more with courage than a discouraged, squeezed out spirit. Walt Disney once said, "All dreams can come true, if we have the courage to pursue them". There's a latent power of courage that many folks have not tapped into, they end up living an unfulfilled life. Joshua was very discouraged after the death of Moses because he lacked the courage to follow through where Moses stopped.
Examine These Four Tips to Success fuel by courage
1. Realization of divine presence
Many of us want to believe that there is no divine intervention in human affairs. Especially when what we're doing seems to go on well without disruption. When disruption and a crash happen, I've heard many say, "there's some man upstairs". Once you recognize divine presence, a sense of confidence and bravery, kick in and you're up and doing. This awareness builds up your courage.
2. Dependence upon divine faithfulness
God is faithful in his promises towards us. This key helps you have that daunting attitude of success because you're simply depending on God's faithfulness not necessarily on your skills or knowledge. The Bible says that when we fail God remains faithful.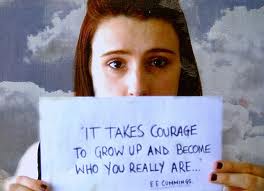 3. Knowledge of Divine Promises
It's amazing, yet true; many people do not know that God has made valid, irrefutable promises where he stands ready to execute for our benefit. I was among that crowd over three decades ago. When I discovered divine promises, took action on them, and watched them fulfilled, my confidence level went through the roof. There's nothing to lose, seek out God's promises and watch your courage renews.
4. Steadfastness in Your Walk
The unfolding secret that I've discovered is that courage helps develop a spirit of steadfastness in your walk of faith. You don't get driven around without a definite purpose, you become firm and focus. Courage provides the bravery to pursue your dream with steadfastness.
Courage forces us to action; my feeling is that courage is the driver on the wheel of success. Courage will enable you wade through the thick forest of obstacles and emerge a successful. You can find courage through reading biographies and relevant books and having mentors and networking with mastermind groups. Keep the fire of courage burning by exercising your faith on the finished work of Jesus Christ.
Article Source: http://EzineArticles.com/6864751
Tweet